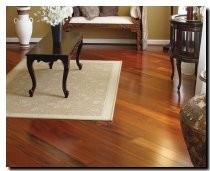 Must Know Info!!!
Important Please read the below completely!!!
Or call 407-925-0917 for details
If you are looking for wood flooring produced by BR111 there are a couple of things that we must consider prior to purchasing. For starters we sold BR111 products for over 15 years and have always been very happy with the BR111 product.

Therefore, it is important that we consider a few things.

1. Are you trying to match or repair existing wood floor that was originally purchased from BR111?

This leads us to who is the mill that made my floor. This is usually fairly simple to figure out by simply looking at a leftover box if available. BR111 previously noted the name of a mill right on the box. The two that are most predominant where IndusParquet and Triangulo so if your box or invoice has one of these mills printed on them good news these mills are now imported DIRECTLY into the US and we can get them for you at up to 40% off retail. If the mill is not noted on the box, please keep in mind that is still important to call us to be sure that you will be getting a product that is compatible with your existing floor. Call us DIRECT at 407-925-0917
If this is the case, please click one of the links below to go to IndusParquet or Triangulo:
Click here: IndusParquet.
Click here: Triangulo.

2. Have you had a friend or family member that has had a BR111 wood floor installed in their home prior to the past 24 months and told you how much they loved it?
In this case, please consider either Indusparquet or Triangulo, as these Mills/Manufactures of wood floors were two of BR111ís big wood flooring providers. If this is the case, please click on one of the links below.
Click here: IndusParquet.
Click here: Triangulo.