Calculate Project Square Footage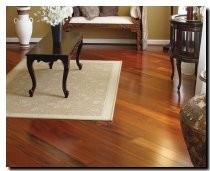 Buy Direct and save!
Call Now !!! 407-925-0917
Click on one of the pictures below to browse the BR111 collections we have on line.
For more than a decade, BR-111 has been a leader in the introduction of unfinished and prefinished exotic hardwood flooring to the United States for use in commercial or residential applications. Today the company continues to provide the finest exotic flooring, while striving to introduce exciting new hardwood species and innovative products, ranging from a variety of solids to cost-effective engineered flooring.
BR111 Authorized Dealer.
Free shipping on BR111 Orders !!!

CALL NOW for the best rate.
Don't see the BR111 product your looking for?
Call 407-925-0917 for DIRECT PRICING!!!


BR111 3/4" Solid
BR111's flagship line is proud to offer a wide variety of exotic 3/4" solid prefinished hardwood flooring. All species are delivered in clear grade and finished in natural colors, without stains. It is kiln dried and precision milled for a perfect tongue-and-groove fit with micro beveled edges and ends. With six coats of UV cured aluminum oxide, BR111 prefinished floors provide unsurpassed durability and are perfect for Commercial or Residential applications. BR111 offers a 24-Year Limited Warranty. This product can nailed down to wood subfloors on or above ground level. Shown here in Brazilian Cherry
Call for Details!!!

Price Call Now 407-925-0917 !!!



BR111 3/8" & 1/2" Engineered Plank
BR111 is a high quality prefinished, engineered hardwood floor available in a variety of exotic species. These floors have micro-beveled edges and ends with a perfect tongue-and-groove fit. BR111 engineered features a 3/16" thick wear layer, is prefinished wtih UV Cured Aluminum Oxide Finish and offers a 24-Year Finish Warranty. Available in 3/8" x 3 1/4" and 1/2" x 5", this product can be stapled, floated or glued down to subfloors that are on, above and below ground level. Shown here in Oscuro Tigerwood
Call for Details!!!

For the best Price Call now 407-925-0917!!!



BR111 5/16" & 7/16" Solid
BR111 5/16" & 7/16" Solid Discontinued No Remaining Inventory of any of the Solid 5/16" or 7/16" Floors!!!
prefinished solid flooring featuring the unparalleled natural beauty of BR111 in a cost effective alternative. All Indusparquet 5/16" and 7/16" solid flooring is precision milled to exacting standards and finished in natural colors, without stains. With six coats of UV cured aluminum oxide, BR111 prefinished floors provide unsurpassed durability and are perfect for Commercial or Residential applications. BR111 offers a 24-Year Limited Warranty. This product can stapled or glued down to wood subfloors or glued to concrete on or above ground level. Shown here in Brazilian Hickory
.!!!

For the best Price Call now 407-925-0917!!!



BR111 5/16" Engineered Plank
Limited quantities or special order only . This product now only available in the Indusparquet Line.
Call for details: 407-925-0917
Available in a variety of stunning exotic and domestic species, BR111 Engineered hardwood flooring combines classic beauty and lasting durability - all in a cost-effective flooring alternative that doesn't sacrifice quality. BR111's seven-ply cross grain construction and durable hardwood core is precision milled for a perfect tongue-and-groove fit. Available in 5/16" thick x 3" and 6 1/4" wide, this prefinished floors comes with 10 coats of UV cured aluminum oxide. BR111 engineered product provides a superior finish that withstands the most punishing applications. BR111 offers a Lifetime Structural Warranty and a 15-Year Finish Warranty. Shown here in American Cherry
Although we offer only a selection of BR111 products on our web site, the entire BR111 product line is available by calling:

Direct Wood Floorings Customer Service Line at 407 - 925 - 0917